Hits: 556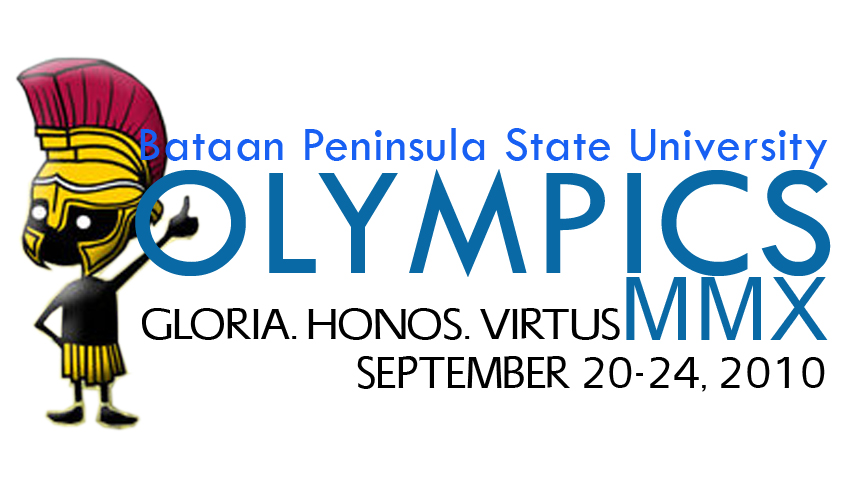 The University's 14,000-strong students are expected to flock today at Enrique Garcia Sr. Avenue (Four Lanes) and parade to Bataan People's Center as the week-long BPSU Olympics 2010 formally opens today, September 20.Themed Gloria, Honos, Virtus, this year's Olympics borrows from the concept of gladiators during the ancient Roman Empire with a twist of Encantadia and Etheria, both local fantasy-series in a national tv network.
Aaron Rondilla, University Student Council President explained that this year's Olympics seeks glory not for the leaders, but for the university, honor for the institution and power for its constituents to bring positive change within the University.

Congressman Juan Edgardo Angara, who sits as member of the BPSU Board of Regents is the keynote speaker during the opening ceremony.

The BPSU Olympics is an annual event of the University's student body which aims to foster unity and friendship among its members as well as among faculty and employees.

Various sports and cultural events and activities are lined up in all six campuses.For details of these events, click here.