Hits: 1363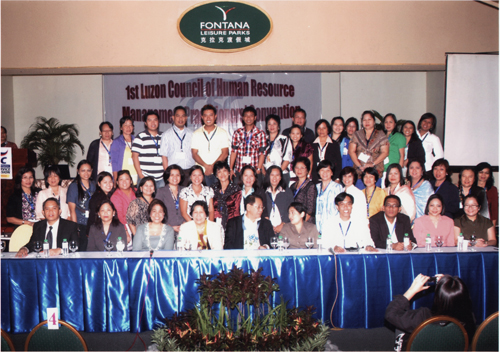 Pursuant to the Civil Service Commission's (CSC) vision to be the center of excellence in strategic human resource and organizational development in Asia for 2030, six (6) CSC Regional Directors from the whole of Luzon, together with each region's officers of Council of Personnel Officers (CPO), conceptualized activities that would bring together personnel and administrative officers in government agencies from Regions I, II, III, IV, V, and CAR.
Hence, on December 6 to 8, 2011, the First Luzon Council of Human Resource Management Practitioners Convention was held at Fontana Hot Springs and Leisure Parks in Clarkfield, Pampanga. The convention has the theme "Transforming the Bureaucracy Through Strategic Human Resource Management". It aimed to be a catalyst among personnel and administrative officers, now renamed human resource practitioners, towards the realization of CSC's vision.
The 3-day convention was highlighted by the keynote speech of Sen. Edgardo J. Angara, chairperson of the Senate education committee, who stressed that the national government must now create a school devoted solely for the training of Filipinos in the civil service to create an efficient and effective system of governance. He said that the Philippines must be able to face the rapidly changing times with ht advent of technology and other innovations. "Continuous learning is of paramount importance, especially for civil servants who are at the frontline of service delivery", he explained.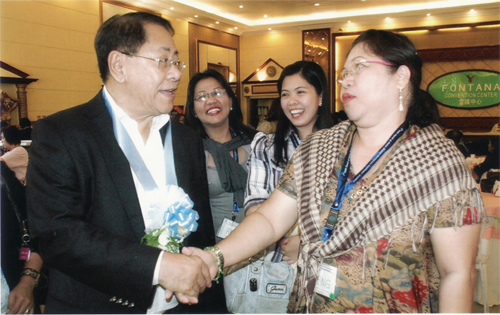 Another personage who graced the convention is no less than the Chairman of Civil Service Commission, Hon. Francisco T. Duque III, M.D., M.Sc. Chairman Duque inspired those present with his message exhorting the commission's value statement on Filipino dignity and the unique values of Pagmamalasakit, Bayanihan, and Pagmamahal sa Diyos at Bayan.
The historic gathering was capped by the signing of Declaration of Cooperation and Collective Commitment between the CSC and the Luzon Council of Human Resource Management Practitioners.

Mrs. Magdalena A. Abella, BPSU Director for Administrative Services, attended this convention with 843 other participants. (Report from Office of Administrative Services)