Hits: 2529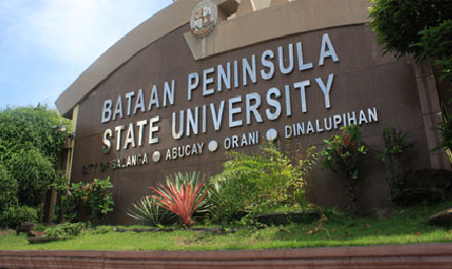 Lawrence Charlemagne Gelua David, a graduate of Bachelor of Science in Electronics Engineering is one of the Ten Outstanding Students of the Philippines (TOSP) Region 3.
David emerged as one of the 10 awardees out of the 20 finalists from public and private universities in Central Luzon. Finalists' academic and socio-civic accomplishments were evaluated by a panel. A regional formation program was also part of the search where nominees undergo series of team and individual activities aimed at establishing camaraderie among the nominees. This year's batch of finalists was named Sibol.
David was a former editor-in-chief of The Guilds, student publication of the Main Campus and President of the Integrated Electronics and Communications Engineers of the Philippines BPSU Student Chapter.

Two other graduates from the University, Mary Grace Santos of the College of Business and Accountancy, and Marvin Quitoras of the College of Engineering and Architecture were among the 20 regional finalists. Graduates from the University have been landing as awardees and finalists in the Search since 2003.

The search is a joint project of the RFM Foundation, Commission on Higher Education, National Bookstore, Philippine Long Distance Telephone Company and TOSP Alumni Community.

The search for TOSP as an awards program honors the country's most notable students and seeks graduating college students who not only excel academically, but also dedicate themselves as exceptional leaders and community servants in order to make a difference in their respective circles.

TOSP Region 3 awardees will advance in the national search come June 2012.