Hits: 2539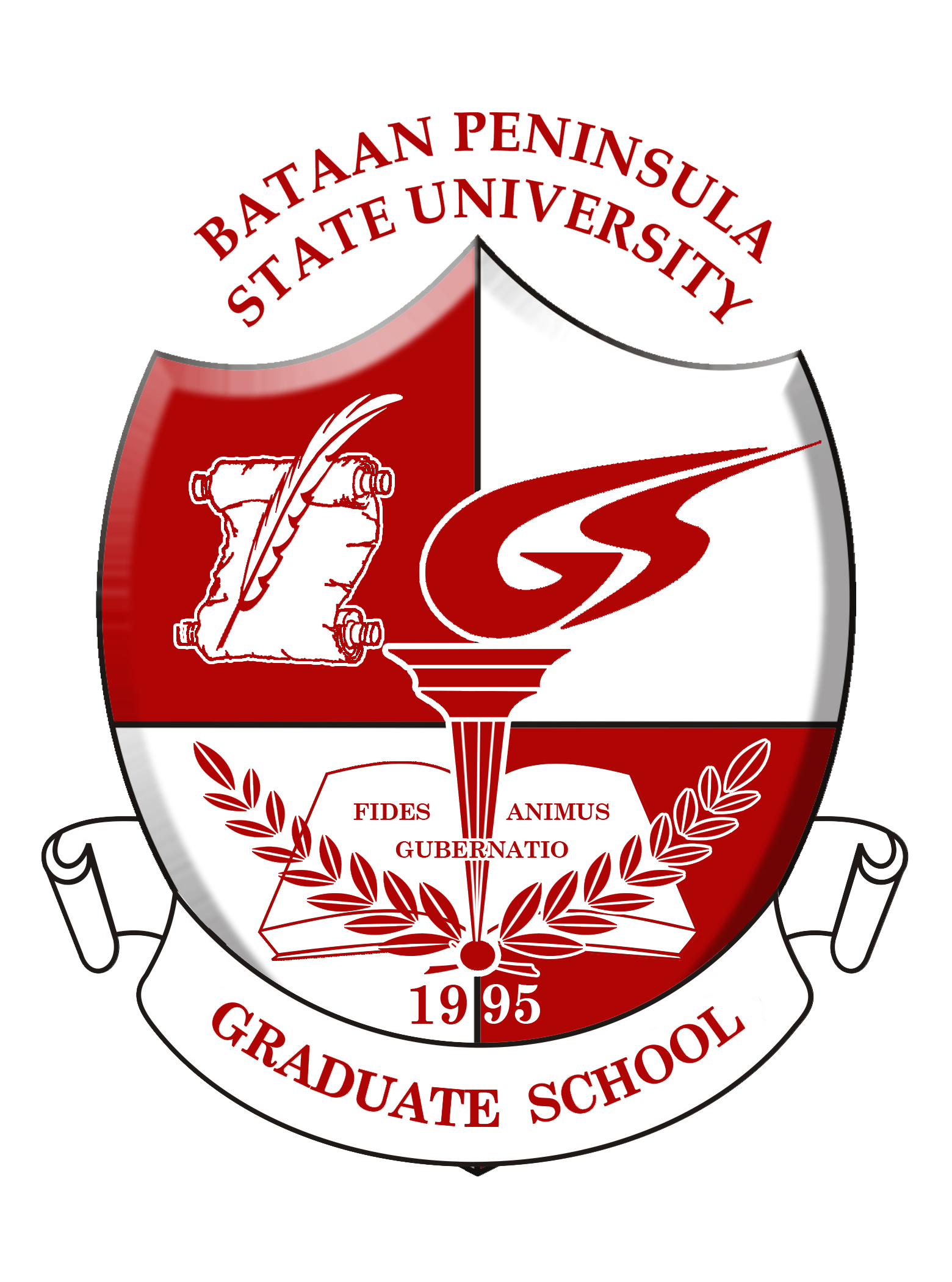 Way back in 1995, the need to promote professional development among the teaching force of Bataan was realized; hence, Former Superintendent of Medina Lacson De Leon National School of Arts and Trades (MLLNSAT) Dr. Violeta G. Tolentino and Vice President Mercedes G. Sanchez proposed for the launching of the Graduate Studies with the Master of Arts in Education (MAEd) major in Educational Management (MAEd) as its first course offering. Through intensive information dissemination and marketing strategies, the Graduate School was able to come up with 52 enrollees from different institutions of learning in the province. This increased the determination of its founders thereby resulting to the consortium between Bulacan State University and Medina Lacson de Leon National School of Arts and Trades. The Graduate Studies was formally launched in April 1995 and Dr. Mercedes G. Sanchez was appointed as its first Chairperson.
Realizing that enrollment continues to increase over the years, the Graduate Studies strove to make itself deserving of the patronage given by the Bataenos hence MLLNSAT sought competent professors who shall handle the subject courses. Moreover, the desire to offer additional courses was strengthened as MLLNSAT was converted into a state college in February 6, 1998.
The Graduate Studies marked another milestone as MAEd was institutionalized on October 16, 2004 and more areas of specialization for the said program were opened. Moreover, the opening of other courses such as Master in Public Administration (MPA), Master in Business Administration (MBA), and Master of Arts in Nursing (MAN) was permitted. In the following years, BPSC signed a Memorandum of Agreement with Bulacan State University to be able to offer Doctor of Education major in Educational Management, wherein eighteen persons enrolled upon its opening.
Over the years BPSC Graduate Sschool has linked up with prominent organizations throughout the country. This primarily aims to build closer linkages among prestigious SUCs in the region. Driven to advancing towards academic excellence, new academic programs such as Master in Engineering Management and Master in Physical Education were introduced in 2006. Also in the same year, Guidance and Counseling was introduced as an additional area of specialization in the Master of Arts in Education.
The Graduate Studies was renamed Institute of Advanced Studies after the college reorganization in August 2006. Furthermore, the administration of the institute was turned over to the new dean, Dr. Danilo C. Galicia.

Goals of the Graduate School

In order to foster further development among the professionals, the Graduate School adheres to the vision of the University of providing quality education. Concentrating on its course offerings in the field of educational management, engineering management, public administration, business administration, and nursing, the Graduate School is strongly committed to bring its goals into fruition.
Foster academic excellence by providing specialized study and training necessary in the development of competent as well as responsive educational and community leaders
Promote research awareness by conducting relevant inquiries that will generate knowledge and skills needed in the advancement of human knowledge
Provide professional growth through outreach and public service activities that will improve the life of people within the service area
Strengthen advancement of degree programs through accreditation and linkages with other local/international institution and non-government institution