Hits: 1783
Seventeen (17) Faculty members from BPSU Main Campus (MC), Balanga Campus (BC), Dinalupihan Campus (DC) and Orani Campus (OC), and 53 students from BS Tourism (MC), BS HRM (MC) and BSE major in English (BC and DC) programs took the Test of English for International Communication (TOEIC) on October 27, 2016, at the BPSU Conference 1, Administration Building, BPSU Main Campus.
The event was one of the University's step towards strengthening the profile of both the students and the faculty members to make them more competitive in the international arena. "For the students, taking the TOEIC is an advantage in securing their future careers in countries that require international English proficiency certification. For the faculty members, the TOEIC certification is an additional credential to be able to teach visiting foreign students at BPSU," Rowell de Guia, OIC of International Affairs Office, explained.
TOEIC was given for free to BPSU faculty members and students by the Hopkins International Partners, Inc., the official Philippine partner of the ETS-Educational Testing Service, New Jersey – a world leader in educational measurement and developer of the TOEIC, TOEFL, SAT and GRE - through an agreement initiated by the BPSU International Affairs Office.
The list of TOEIC takers appears below:
Faculty Members
| | | | |
| --- | --- | --- | --- |
| 1. | Baluyot | Lirio | Instructor 3 |
| 2. | Cortez | Reo-Rimma | Instructor 3 |
| 3. | De Guia | Rowell | Associate Professor 1 |
| 4. | Dela Rosa | Zenaida | Assistant Professor 3 |
| 5. | Dela Vega | Maritess | Assistant Professor 3 |
| 6. | Delos Reyes | Riza | Assistant Professor 1 |
| 7. | Enriquez | Digi Ana | Instructor 1 |
| 8. | Fontillas | Lemuel | Instructor 1 |
| 9. | Nocom | Noeme | Associate Pofessor 1 |
| 10. | Peňa | Chona | Instructor 3 |
| 11. | Ramos | Joycelin | Assistant Professor 3 |
| 12. | Realce | Imelda | Instructor 1 |
| 13. | Reyes | Yolanda | Associate Professor 5 |
| 14. | Roldan | Lorna | Assistant Professor 4 |
| 15. | Ronquillo | Cynthia | Associate Professor 4 |
| 16. | Sampang | Jethro Jake | Instructor 1 |
| 17. | Sioson | Cherrylyn | Instructor 1 |
Students
| | | | |
| --- | --- | --- | --- |
| 1. | Adriano | Florisabelle | Bachelor of Secondary Education major in English |
| 2. | Angulo | Chrystelle Joyce | BS Hotel and Restaurant Management |
| 3. | Ariola | Caryl Dorothy | Bachelor of Secondary Education major in English |
| 4. | Baluyot | Maristel | BS Hotel and Restaurant Management |
| 5. | Baluyot | Mikhaela | Bachelor of Secondary Education major in English |
| 6. | Barbero | April Hope | BS Tourism Management |
| 7. | Baylon | Ercikson Djan | Bachelor of Secondary Education major in English |
| 8. | Beltran | Donna | Bachelor of Secondary Education major in English |
| 9. | Buan | Maricel | Bachelor of Secondary Education major in English |
| 10. | Cabutaje | Emman Christian | Bachelor of Secondary Education major in English |
| 11. | Caparas | Maria Angela | Bachelor of Secondary Education major in English |
| 12. | Castañeda | Ross Dynne | Bachelor of Secondary Education major in English |
| 13. | Chavez | Joyce Anne | Bachelor of Secondary Education major in English |
| 14. | De Leon | Arianne | Bachelor of Secondary Education major in English |
| 15. | Dela Peňa | Marichelle | BS Hotel and Restaurant Management |
| 16. | Diesta | Katrina | Bachelor of Secondary Education major in English |
| 17. | Enriquez | Sarah Mae | BS Tourism Management |
| 18. | Fernandez | Nereid Kaye | Bachelor of Secondary Education major in English |
| 19. | Garcia | Louenfel | Bachelor of Secondary Education major in English |
| 20. | Gomez | Patrice Heinrich | Bachelor of Secondary Education major in English |
| 21. | Ibatuan | Marinela | Bachelor of Secondary Education major in English |
| 22. | Iraga | Eiraginn | Bachelor of Secondary Education major in English |
| 23. | Isidro | Joan | Bachelor of Secondary Education major in English |
| 24. | Lacsina | Allena | Bachelor of Secondary Education major in English |
| 25. | Macatoon | Jinelyn | Bachelor of Secondary Education major in English |
| 26. | Magcalas | Kristyline | Bachelor of Secondary Education major in English |
| 27. | Manalansan | Mark Guiller | Bachelor of Secondary Education major in English |
| 28. | Mendeja | Kimberly Joyce | Bachelor of Secondary Education major in English |
| 29. | Montaňez | Ely Faye | BS Tourism Management |
| 30. | Nunez | Cherry | BS Hotel and Restaurant Management |
| 31. | Nuñez | Essel | Bachelor of Secondary Education major in English |
| 32. | Nunog | Maria Kristina | Bachelor of Secondary Education major in English |
| 33. | Oreste | Jenina | Bachelor of Secondary Education major in English |
| 34. | Pangilinan | Maricris | Bachelor of Secondary Education major in English |
| 35. | Pare | Princess Sarah | Bachelor of Secondary Education major in English |
| 36. | Peňaflor | Kenneth Aj | BS Hotel and Restaurant Management |
| 37. | Perez | Marian Justine | BS Hotel and Restaurant Management |
| 38. | Ramirez | Janine | Bachelor of Secondary Education major in English |
| 39. | Regala | Stephen | Bachelor of Secondary Education major in English |
| 40. | Reyes | Peter Joseph | Bachelor of Secondary Education major in English |
| 41. | Reyes | Danica | Bachelor of Secondary Education major in English |
| 42. | Reyes | Rosalie | Bachelor of Secondary Education major in English |
| 43. | Sadsad | Glyndel | Bachelor of Secondary Education major in English |
| 44. | Sadsad | Crizette Joy | Bachelor of Secondary Education major in English |
| 45. | Sales | Olive Joy | Bachelor of Secondary Education major in English |
| 46. | Salvador | Ivy Joi | Bachelor of Secondary Education major in English |
| 47. | Sanico | Joyce | Bachelor of Secondary Education major in English |
| 48. | Santos | Reynan | Bachelor of Secondary Education major in English |
| 49. | Santos | Mannery Jereah | Bachelor of Secondary Education major in English |
| 50. | Sapo | Kayezel | Bachelor of Secondary Education major in English |
| 51. | Susi | Juvilyn | Bachelor of Secondary Education major in English |
| 52. | Trajano | Abegail | Bachelor of Secondary Education major in English |
| 53. | Vicente | Michilla Paula Rose | Bachelor of Secondary Education major in English |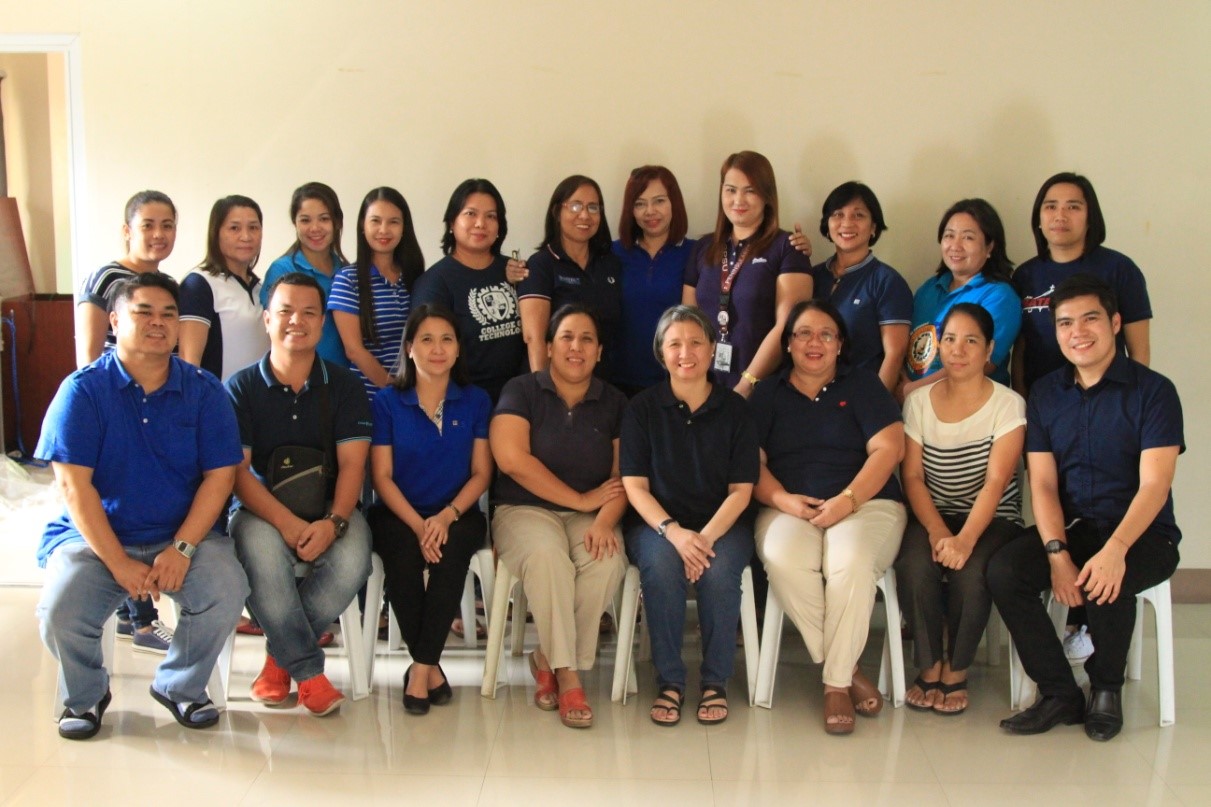 BPSU Faculty Members share the frame after successfully completing the TOEIC
on October 27, 2016. (Photo credit to Gab Bantay)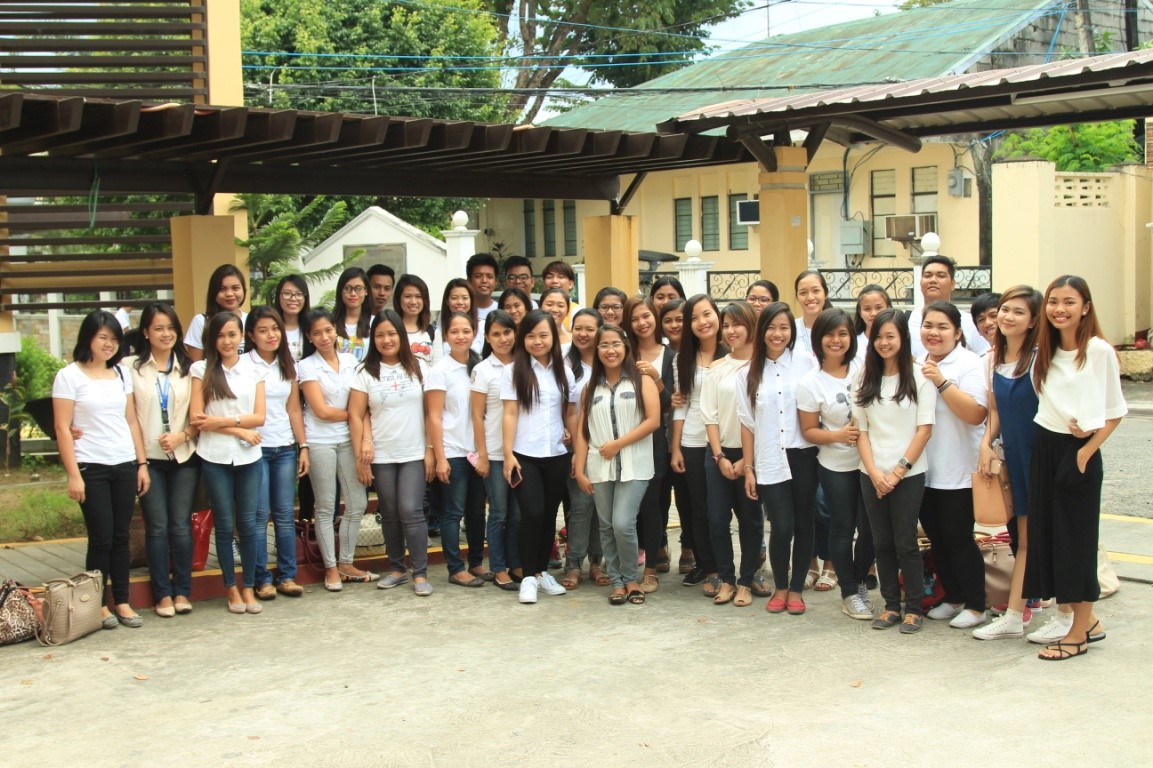 Students from BPSU BC, DC, OC, and MC secure TOEIC certification after a 2-hour test
given at the Conference Room 1, BPSU MC Administration Building. (Photo credit to Gab Bantay)