Hits: 1471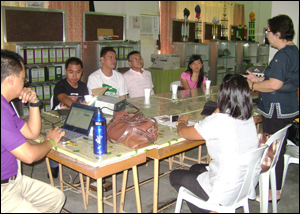 Faculty members of the College of Engineering and Architecture (CEA) involved in extension programs of the college met with officials of barangay Bani in the City of Balanga last September 24, 2010 to present the proposed projects for the community as the college's adopted barangay. In an interview with CEA Dean Engr. Rodrigo Munoz, he said that each department of the college presented its plan to the barangay officials and positive feedbacks were given by the stakeholders.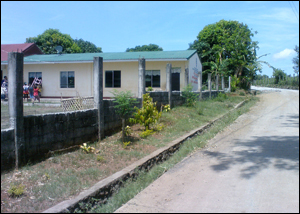 The faculty of architecture proposed the designing of the barangay's site development plan. Civil engineering department will survey the barangay's land area and design some buildings and structures in the barangay. Mechanical engineering department plans to design Heating, Ventilating and Airconditioning (HVAC) system in the barangay. Re-assessment of the community's electrical system is the proposed project of the electrical engineering department. The electronics and communications engineering department on the other hand will design the barangay's topographical plan. Also, computer literacy for select barangay residents will be conducted by the computer engineering department.

Engr. Jonathan Munoz will serve as the overall project supervisor and Engr. Kristine Ortega as CEA Extension Coordinator. The following faculty members will also be involved in the implementation of various projects in the barangay: Archt. Jose Manuel Pilar and Archt. Danilo Galura, Engr. Dennis Gonzales, Engr. Guillermo Lacson and Engr. Ronnie Ramos, Engr. Gerarld Robles, Engr. Angelo Rodriguez, Engr. Iris De Leon, and Engr. Jane Salenga and Engr. Francis Mariano
Memorandum of agreement (MOA) for the extension project is still being finalized according to Dean Munoz. Once signed and confirmed by both parties, the proposed projects will be implemented in a span of three months.